Lyan Packaging recently sponsored a charity golf day over at Chester Golf Club. The day was a great success, the rain held off, and we were even joined by John Lowe MBE. All proceeds from the event went towards Wales Air Ambulance & North East Wales Search & Rescue.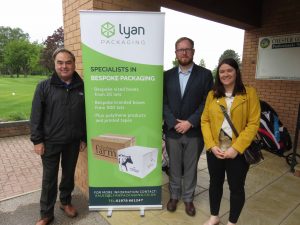 This event was followed by a darts night on the Saturday featuring darts legends Dennis Priestley and John "Old Stoneface" Lowe with M.C. Dave Tallis. 20 local darts players got to test their skills when competing against Dennis and John.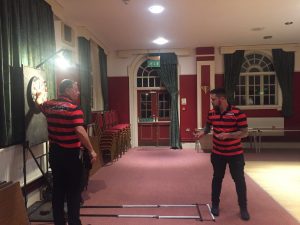 Dennis even took some time to give Dan a few pointers, but that didn't really help his performance!
Further money was raised on the night through an auction, including signed shirts, and a signed darts board; there was also a raffle with some great prizes donated from local businesses.
We're already looking forward to the next event!